Car Shipping to New Zealand
New, modern, and muscle car shipping from The United Kingdom, USA & Australia to New Zealand.
USA-wide via Los Angeles depot for International Shipping.
Coast-to-Coast new car collections available, including Hawaii.
We offer a no-obligation, FREE quotation service.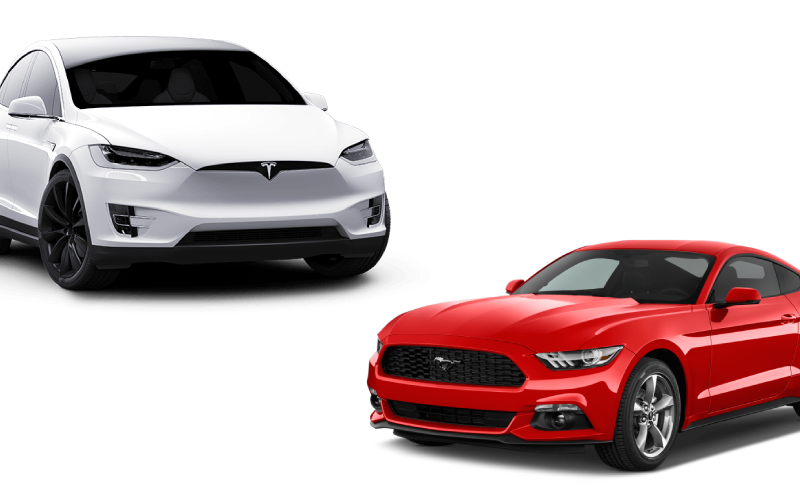 Safe & Secure Car Shipping
Our team will customise an individual shipping solution for your vehicle. We will discuss your vehicle thoroughly, to understand its special characteristics, your preferences, the location of the car and where and when you would like it in New Zealand.
With these considerations in mind, the team at FPS can recommend the best options for you. We'll ensure fast, safe delivery that meets your cost expectations.
FPS can handle as much or as little of the vehicle procurement at the origin as you require. Our experienced vehicle team can guide you through the entire process.
FPS has a network of contacts & agents worldwide, so if you are overseas and come across your dream vehicle, simply give us a call. We can direct you to our facility for shipping back to New Zealand.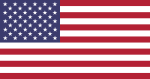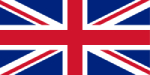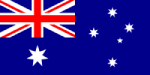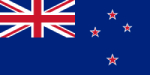 Why choose FPS to ship your vehicle?
Alternatively, if you are in NZ and have found your dream car, we can assist with vehicle inspection services, escrow services and collection from the seller. Our team fully understands all documents required to easily export the vehicle. They can discuss these with both yourself and the seller, ensuring all have the correct & up-to-date information.
Once your vehicle is with our experienced overseas team, FPS will arrange safe and secure loading into a container, export formalities with origin Customs, and the fast shipping of the vehicle to New Zealand.
Contact us today for a comprehensive quote, outlining all charges, so there are no hidden surprises.
Hassle-Free
The team at Famous Pacific Shipping is proud of its one-stop-shop service for all your vehicle shipping needs, regardless of size and shape.
Car Shipping
FAQs 
Here are answers to the most common questions we get asked about vehicle shipping services to New Zealand
Can you ship vehicle that is inoperable?
Yes – our team works with all vehicles individually, so if not operating then we will simply manage them by hand to avoid any damages or issues. We do not use fork hoists on vehicles.
Which parts of the US do you ship from?
FPS works with a network of transport companies ex the US, so we can uplift cars from any state in the US, to bring the vehicles down to our California based depot for loading to New Zealand.
Is original registration paperwork required to export vehicles?
Yes – from the USA & the UK. 
From the USA we require the certificate of title (Pink slip) and a Bill of Sale to present to US Customs for export formalities. 
From the UK, the V5 must be presented and the vehicle deregistered prior to export. 
What if my car is from a state that does not issue titles?
There are some states which did not issue titles for classic cars. These states are:
Alabama

Connecticut

Georgia

Maine

New Hampshire

New York

Vermont
If your vehicle originates from any of the above states, and it was never issued a title you must provide a notarized bill of sale.
Can you arrange a collection of my vehicle from the seller?
Yes – if you provide us the details of the seller, we can get our specialised teams in the country of origin to confirm individual pricing per vehicle.
Can FPS arrange insurance?
Yes – our insurance is arranged independently through our brokers, and all policies are individualised to the importer of the vehicle. This insurance covers the vehicle from loading into the container/on the ship to unpacking on arrival in NZ, and everything in between.
What is Escrow Service?
Escrow is a service in which the payment for the vehicle is made to a guaranteed recipient by the buyer, and this recipient then represents the buyer and checks the vehicle and all numbers etc at the time of collection of the vehicle and makes the payment to the seller on behalf of the buyer once all confirmed.
This ensures additional security for overseas buyers, knowing the vehicle and all details are as advised to them by the seller.
I haven't imported before, can FPS assist to arrange all clearances on arrival?
FPS has an in-house Customs Clearance team, specialising in all Border Clearances formalities required when importing a vehicle into NZ.
Do I need to pay Tax & Duty on arrival? Who to?
GST is applicable on all imported vehicles arriving into NZ at 15% of the Cost of the vehicle, plus freight, plus insurance. Duty is not applicable on vehicles, but some parts do attract duty. GST & Duty is paid to NZ Customs by FPS on your behalf, and this will be included in your final invoice.
Does FPS complete compliance also?
No, FPS complete all border formalities, including the New Zealand Transport Agency Border Check (verifying the VIN number of the vehicle). Vehicle compliance needs to be completed by an Entry Certifier, contact your local representative to discuss this further.
Clients Testimonials
Before you make a decision, read what our customers say about us

Last year I shipped 9 classic cars from the USA to New Zealand. I was fortunate enough to visit Famous Autos USA's. I witnessed the way the cars were checked in and the care taken with them the entire time they were there until they were safely packed into the shipping containers... Read More

FPS freight services are friendly caring people that offer helpful and cost-effective methods of not only shipping cars, parts but also goods to all places around the world. My experiences with FPS have been simple and efficient with all freight movements... Read More

The car is now sitting safely at home in my garage. Thank you and your team so much for making this car shipping a smooth and painless process. I would definitely recommend Famous Pacific Shipping to anyone who wants to ship from New Zealand to Australia.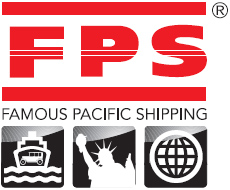 New Zealand Head Office
5-7 Amelia Earhart Ave Airport Oaks Auckland, New Zealand